"We offer the luxury and comfort of a radiant heating system that requires no maintenance".
The Speedheat Generation 4 floor heating system was originally designed by two Dutch engineers, Pieter Jansens and Paul de Pont in 1986.
It differed from other floor heating solutions on the market in its amazingly slim design, which does not affect floor levels.  The simple yet elegant heating elements drastically improved the standard of quality and durability of these types of systems. 
The products are locally manufactured by Klimax Mfg. (Pty) Ltd. (formerly TERMO 2000), whose quality management systems are ISO 9001:2008 certified.  We comply with all applicable local and international standards (IEC, CSA, UL).
Speedheat began expanding its franchises to the rest of the country in 1993, becoming a FASA member.  Today, while proudly remaining a South African company we have operations in many parts of the world including:  Europe, Australia and North America.
Environmental Sustainability
In the interest of the environment and reducing energy wastage, we have established an affiliated company, Siyanqoba Insulations (Pty) Ltd, dedicated to manufacturing and supplying our local brand, FOUR SEASONS insulation products, which are compatible with our heating systems.  These insulation products further enhance the energy efficiency and response times of the heating systems.
FOUR SEASONS insulation products are eco-friendly, do not harm the environment and contribute towards green living practices.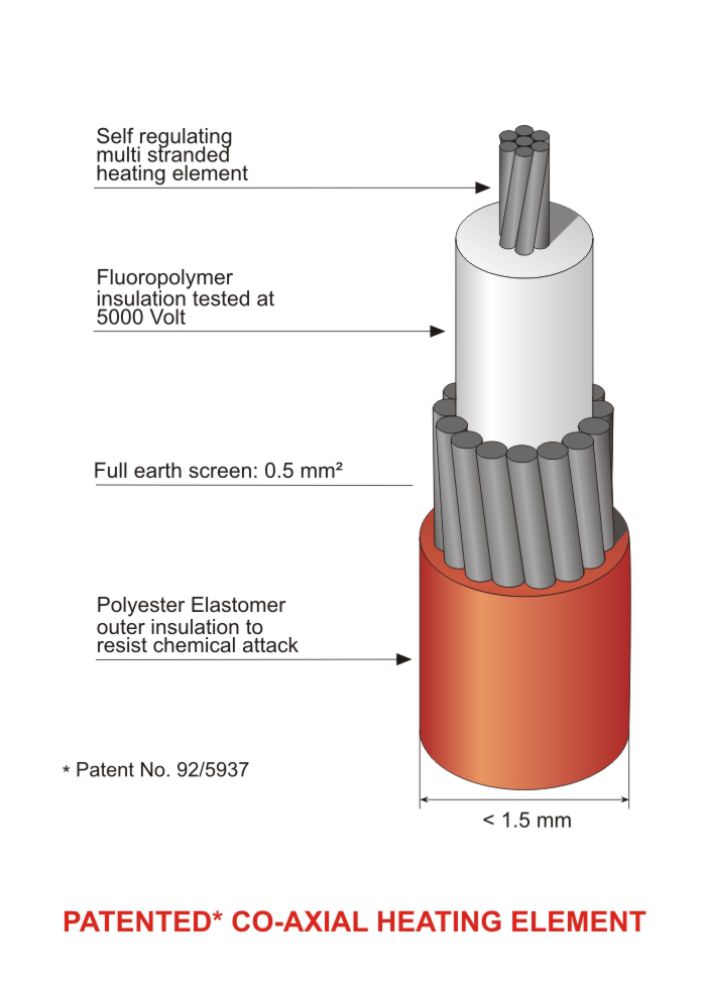 The Speedheat under floor heating element is designed for durability and safety.
Its discreet design includes internal and external insulating sheaths that withstand heat and high voltage.
The fluoropolymer insulation is fully waterproof and corrosion resistant.
All Speedheat heating elements have a full earth screen for electrical safety as per IEC standards.
Furthermore, our patented element has won the SABS award for outstanding engineering design.
SANS COMPLIANT INSTALLATIONS
All Speedheat installations are in compliance with SANS 10142 wiring code, bringing you ultimate safety.
This also ensures an Electrical Certificate of Compliance can be issued when selling your home.
ELECTRICAL SAFETY
The Speedheat Element has a full earth screen for electrical safety.
Speedheat takes safety beyond minimum requirements and applies these rules in every single room, not only your bathrooms and wet areas.
PROFESSIONAL INSTALLATIONS
Speedheat brings you peace of mind with consistent quality and safety standards.
A Speedheat consultant will advise you on the best floor build up to suit your floor finish and requirements.